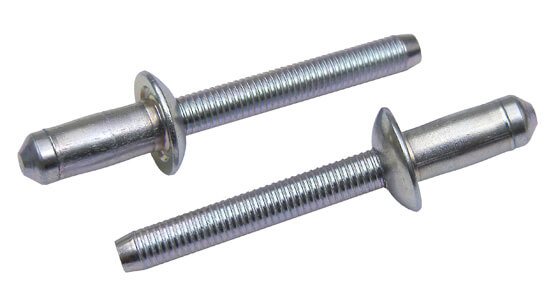 Fast Facts:
Structural breakstem rivet.
Reliable stem retention.
Blind hole, one-sided installation capability.
High shear and tensile strength.
Multi-grip capability.
High residual clamp load.
Resists vibration and joint slippage.
Good blind side footprint and bulb formation.
Spreads the tail bearing load/clamp on the rear sheet.
Suitable in softer materials.
Underhead recess accommodates burrs around holes and spreads load evenly on top sheet.
Avdel® patent protected.
Breakstem fasteners can be customized to meet unique assembly requirements.
Specifications:
Size: 6.4mm (1/4") diameter
Material: Steel, zinc & clear passivated
Headform: Dome