About Us
Chindalia Industrial Products Limited is the Manufacturer and Distributor of various types of Hydraulic Pump and Pneumatic Equipment, Hydraulic Wrenches, Nut Bolt Washer, Aerial Work Platforms, and Lubrication Equipment. Headquartered in Navi Mumbai, India we serve various industries, including steel, mining, petroleum, oil & gas and power.
A wide range of sophisticated high-force business tools and systems are available with us for industrial and construction-related projects, including bending and cutting, pushing and pulling.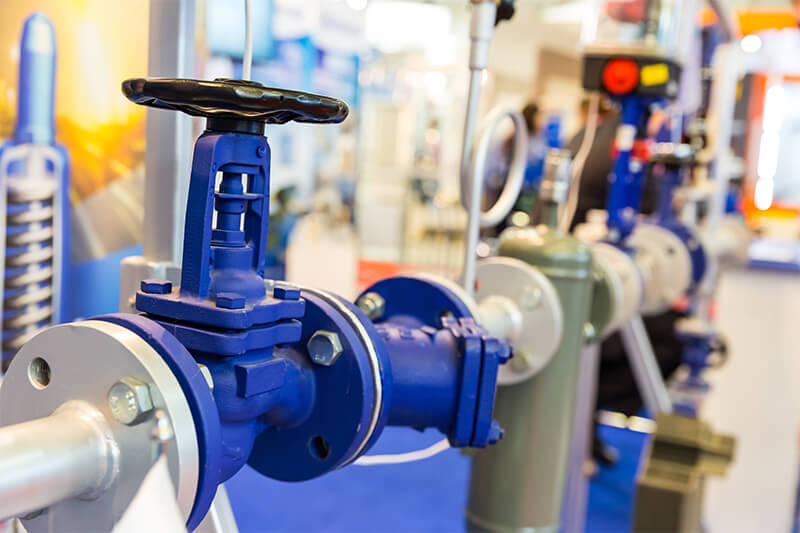 Manufacturer and Distributor
With our firm commitment to quality, we at C.I.P.L. constantly strive to offer our valued customers the most cutting-edge tools and systems available in the market.
The company that we run has a strong legacy of professionalism that places the highest value on merit and reliability. We are ISO 9001-2008, ISO 45001-200, ISO 18001- 200 certified.
We're always looking for ways to broaden our horizons with new products and upgrades constantly being added to our product line. In addition, we keep ourselves ready for challenges by employing the most up-to-date technological know-how.
Founder's Message
Greetings from the entire Chindalia team to our valued partners and dealers.
Founded in 1987, Chindalia Group's product line has grown rapidly since. When it comes to hydraulic & pneumatic equipment, bolting tools, aerial work platforms, or lubrication equipment, Chindalia has come a long way since its humble beginnings supplying hardware tools .
We wouldn't have been able to achieve the kind of success we have had as a company without the help of our employees, business partners and customers. We owe a lot of our success and organic growth to these crucial allies. Our success is mainly due to the hard work of its associates and the cooperation of the community at large. We are looking forward to a long and fruitful collaboration with all our partners.
I am convinced that Chindalia Group will continue to grow exponentially. Having the next generation of the Chindalia team in place, we have ambitions to aggressively expand into new businesses that will also enhance the value of our core skills. We want to grow both organically and through associations by leveraging our knowledge in trading, as well as the tight ties we have developed with leading industry players.
I'm looking forward to working with our newest members of the Chindalia Group as we move the firm forward.
AEROBOOM
It is the biggest name in the field of Hydraulic Lifting, Pulling, Bolting Tools. AEROBOOM, a global company with sales and marketing offices spread worldwide.
Our Promise
We have an after-sales service network that spans India and is comprised of the most professional and skilled technicians and engineers. C.I.P.L. believes in total customer satisfaction, and we also provide technical support. Services are available 24 hours a day, 365 days a year in all major Indian cities such as Mumbai, New Delhi, Kolkata, Hyderabad, Chennai, Bangalore, Surat, Jamshedpur, Nagpur, and Jamnagar.
TORCUP (USA)
It is the largest name in the field Of Bolting Tools. TORCUP – MADE IN USA , a global company with sales and marketing offices spread worldwide.
Approach
Every project is unique, but they all start with one thing in common. We want to know everything: what you want, what's your purpose, what duration, which services and the list goes on. The only way to solve a problem or complete a task is to understand it from every angle. Luckily, we've got a proven process to quench our insatiable curiosity. Customer Focused Solutions for all our clients. Because we believe that customers are the lifeblood of any business, our company's strategy relies around CRM. Our moral compass and sense of personal responsibility has bought us so far. That's why it's vital to live by our values, processes and take responsibility for our actions.
Advantage
Our products are regularly maintained and upgraded, meet international quality standards, and we are free to design our policies and accept various payment methods.
As a result of our work with clients, we deliver value and efficiency for their business, such as establishing and maintaining efficient cross-border operations, ensuring compliance with local laws and regulations relating to cross-border trade, customizing trade processes and controls for a business unit, company, or industry, and mitigating risk issues associated with conducting cross-border business.
The best engineers and technicians available ensure that we are prepared to meet any challenge that comes our way! Their knowledge and skillsets are exceptional, and they assist us to develop very close professional bonds with our clients.
When it comes to any Chindalia project, teamwork is a must. We gather as much information as possible about you, define the project as a whole, layout weekly objectives, and establish success metrics for the coming weeks and months ahead. A tried-and-true method exists to satisfy our avid curiosity. To produce outstanding results, it is necessary to form effective working relationships with equal cooperation.
Because we strive for excellence, we are one of the most dependable heavy tool and system providers.